1.
See the northern lights (from either: Reykjavik, Norway or Yukon)--> mega priority ever
photos (above) nicked from: http://www.trustedlog.com/category/space/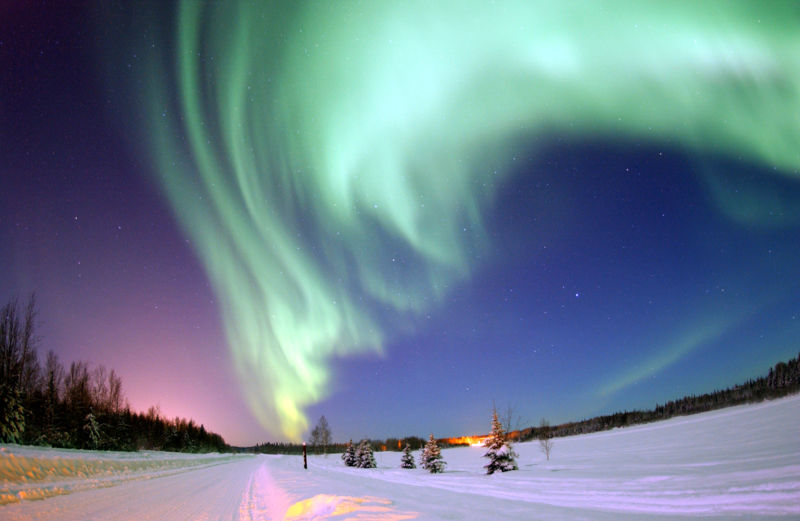 this one is from wiki commons with this attribution:
The Aurora Borealis, or Northern Lights, shines above Bear Lake, Eielson Air Force Base, Alaska. Modified version of photo taken by Senior Airman Joshua Strang.
2. be able to swim for 100 meters non stop (regardless of how long it will take me and the stroke...hehe). 200 meters will be my target by the age of 35. (believe me--I am not even a good swimmer)
3. learn how to drive. learn how to dance Tango. and Salsa. (okay, thats pushing it)
4. Learn to converse in two more foreign languages. (Singlish is not counted, lor. That one, Im quite powderful oredi.)
5. Aherm--work my ass off for a PhD scholarship. and a Channel bag. Cos Im intellectually superficial like that. :)